About Us
This is a church steeped in history. Originally, this church was organized as the Yorkville Baptist Church in 1866. Interestingly, 2 of the 15 charter members of the church were former slaves. The present and quite historic sanctuary was dedicated on January 10, 1892. This is a congregation proud of her heritage. However, the body of believers at the First Baptist Church of York do not define themselves by history. Instead, the people of the First Baptist Church of York, like the first disciples of Jesus – imperfect yet loved – define themselves as followers of Christ.
Our Mission
Sharing the Love of Christ
James R. Knight, Jr.:
Welcome! My name is James Knight and I am the Senior Pastor here at FBC, York. I'm married to Robin, and we have four children, four grandchildren, and two fur babies. God brought us to FBC, York in September 2020.
My wife and I are thrilled to have the opportunity to serve the Lord in a church that has given so much to this community. Our ministry is grounded in preaching of the Word of God. We believe that the Bible is the inerrant Word of God, and that God works through His Word to bring beautiful transformation and eternal life to people.
We believe that God has called us to be on mission with Him in bringing the gospel to those who don't have a life-changing, personal relationship with Jesus. Our vision is to glorify Christ in all we do. We long to see people trust in Christ and grow as His followers. We love people and would be delighted to meet you and your family either to help in time of crisis or simply to encourage you. We are imperfect people serving an amazing God.
Background: 
God took me on quite a journey before arriving here at FBC York. I served in the US Coast Guard for five years, and worked as a nurse for 20 years, before being called to ministry. While serving as the Minister to Children and Youth in eastern NC, I attended Mid-Atlantic Christian University and received a Batchlor's degree in Biblical Studies. From there I went on to further my education at Candler School of Theology at Emory University and graduated in 2019 with a Master of Divinity. All of these experiences helped mold me into the person I am today.
Robin and I enjoy cooking and baking together, exploring new places and the occasional friendly competition.
In my spare time I enjoy playing golf, reading and writing. I am the author of My God and My Car: Seeing God's Work in Our Lives While Restoring a Car.
I am looking forward to what God has in store for the future not only for my family but, for FBC York and the York community.
Gayle Broom Dover:    Children/Youth Ministry Director
Gayle is a native of York and has served as our Children's Ministry Director since the position was created.  In 2005 she extended her ministry taking on the position as Youth Director.  Along with these part-time positions Gayle serves full-time as an Academic Support Assistant II at Harold C. Johnson Elementary School.  She is married to her wonderful husband Leslie Dover.  They have one son, Christopher and a grandson, Noah!
Gayle not only loves the children and youth of First Baptist York she tries to live by the song and "loves all the children of the world".    She schedules quarterly meetings with the leaders of our community to discuss community mission projects ie: Community Easter Egg Hunt, Community Trunk or Treat.  She schedules monthly activities for the children and youth, schedules mission projects, but more importantly she seeks ways to involve and help deepen the faith of our next generation in Christ through bible study, bible being, and bible doing.  As the body without the spirit is dead, so faith without works is dead also.  James 2:26 
QUOTE:  Our young people today learn at a fast pace.  Children born today will never know a world where computers and cell phones do not exist.  They can google information and have an immediate answer. But there is more anxiety, depression, and loneliness in this same generation.  I want to point them to the true answer, don't keep looking down my friends (at your social media) look up to the one who truly loves you and gave His life for you.  People never care how much you know until they know how much you care!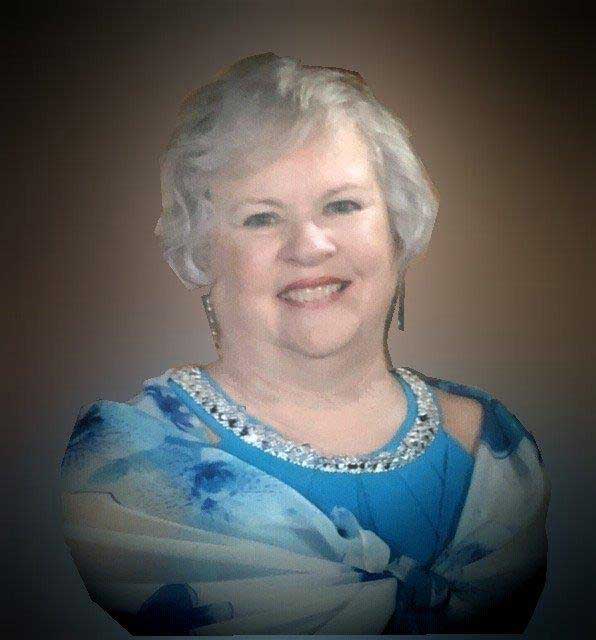 Joan T. Reid was born into a Baptist minister's family in the Canal Zone. She has served in church music as accompanist, pianist, and director of preschool choirs and was a public school music and early childhood teacher. She then became a Certified Christian Educator (PC USA) and served as Director of Children's Ministries in southern and northern Virginia. She is the mother of three children: Angela, Carolyn and Rob; the grandmother of four and a great grandmother. When she is not at the piano, she enjoys her retirement hobbies of learning to play the harp, sewing and monograming, and crafts. She is married to Herbert Reid.
Libby Childers is the Choir Director for First Baptist and enjoys sharing her love of music with others. She has loved singing for as long as she can remember and loves worshiping through singing! She has been a member at First Baptist since birth and has directed the choir for about 10 years – with a few years off here and there! She is happily married to Gene (30 plus years) and loves spending time with her family – Masey, Nora, and Harrison. She loves reading and cooking in her spare time.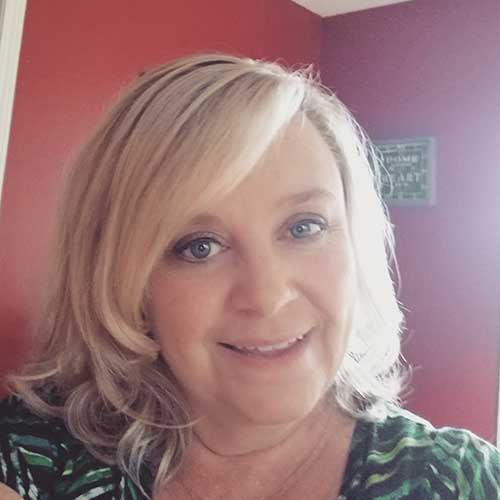 Allison, aka, Allie is our Ministry Assistant and Financial Administrator for First Baptist Church. She has a love for serving and helping others. She is happily married to Lee Patterson and they share four grown children together. She is originally from Rock Hill, SC but has lived in the York area for past 25 years. In her free time, she loves helping on the farm they have and spending time with family and friends. She also enjoys reading and traveling.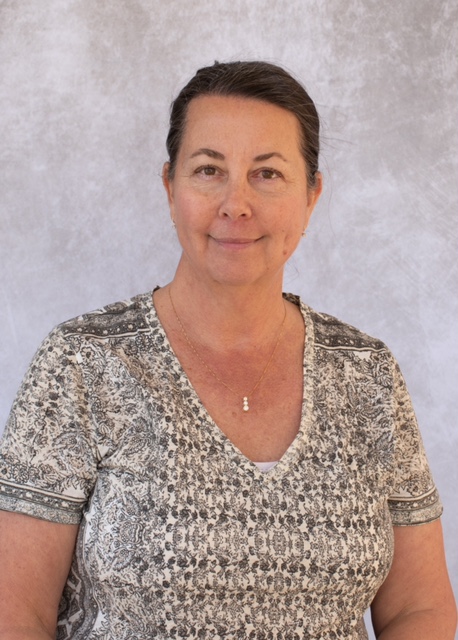 Lisa Cooper is our Preschool Director and a lead four year old teacher, a position she has held since 2017. She has been an early education teacher for 28 years.
She is a native of North Carolina. She and her husband moved to York County from Boone in 2007, knew they were home. They have been married for 37 years and have two beautiful, grown children and a sweet, sweet granddaughter.
Hi, I'm Sylvia Hopper, I've been teaching here at First Baptist Preschool since 2002. I'm currently a three year old teacher and assistant director. I'm originally from Orlando Florida, I've lived in Clover, SC for 28 years with my husband Andrew. We have two grown children, a son and daughter and two grandsons.
From Our Pastor
You are loved by Christ
Thank you for taking time to learn a little bit about our church and staff. Since starting at FBC York, I have been surrounded by the love of this community and invite you to join us here. We are not perfect group, but we are fun. We enjoy our time together whether in worship or a monthly meal, and love to see each other. I invite you to join us one Sunday, either in person or on Facebook, and experience what we have to offer.